Starting a new business can be an exciting and exhaustive experience. It can also be a costly one. Finding out how to raise money for a business is just one of many things that need to be considered. However, with a little bit of creative thinking and a few professional words of advice, it can be done. Below are five top tips on how to raise funds for a business start up. Best of luck.
How to raise money for a business
Crowdfunding
If you know of anyone who's launched a crowd funding campaign before, now is the time to ask them for advice. It can be a really successful means of seed funding for startups i.e. getting the first equity ploughed into your business.
With a well considered product or service, solid business plan, and the right marketing pitch, you can connect with lots of different people who are willing to give you a financial leg up. Do your research first and find out which demographic will be interested in your business. Then work on your story, your sales pitch, and create an image of you and why you're a worthy of investment.
Promoting yourself via a YouTube channel, your website, social media platforms or just word of mouth, are key components to gathering more and more people to help fund your next project. Crowdfunding companies, like Kickstarter, are a great place to begin raising money for startup businesses.
Before you start a crowdfunding campaign, make sure you've taken care to market yourself to the best of your ability. Designing websites, organising social media and crafting content can be costly and time consuming. Do your research and find out how to market your startup on a budget.
Reach out to friends and family
You can't be too proud or too shy when it comes to learning how to raise money for a business. Reaching out to people that you know, is one way that you can get funds, fast. Short term or long term loans give you a chance to pay funds back when you can afford to. Usually at no or low interest. Parents, especially, might be only too happy to help. They want to see you succeed, and being there to help out financially is part of the deal when it comes to looking out for their kids.
One top tip is not to have a scattergun approach to asking for financial help. Compile a list of friends and family who really believe in what you're doing and understand your passion for the project. Get them onboard without too much of a hard sell. Be honest about what the money will be used for and when they'll see it back. Write out a contract if necessary. Sometimes we all need to swallow our pride but there might be people close to you that will be only too happy to help.
Invest in yourself
If you have a good working relationship with your bank, it might pay to talk to a small business advisor and ask them for advice. Overdraft facilities and low interest credit cards can cost you a lot less than you might at first think. Certainly less so than one of the shadier loan dealers that are out there. If you think that you're worth investing in then take that punt.
Also, if you're investing your own money at the early stages of your start up, future investors and lenders will consider you as a much more worthy cause further down the track. Who knows, some day it might be you who gets asked how to raise funds for business start up.
Seek out an angel investor
Everyone needs a guardian angel. Put together your business plan and get ready to pitch. An angel investor is primarily an individual with at least more than £150, 000 annual income. Seek out angel investors online via sites like Funding Post. Once you've found a potential match, make sure you capture their attention and explain why you're worth investing in.
Just like Dragon's Den, you need to impress an angel investor by being confident, likeable, trustworthy and knowing your business inside and out. Get on top of your data, key statistics and financial forecasts. Then get ready to enter the den. Before you know it you'll be asking how to build a strong business partnership in no time at all.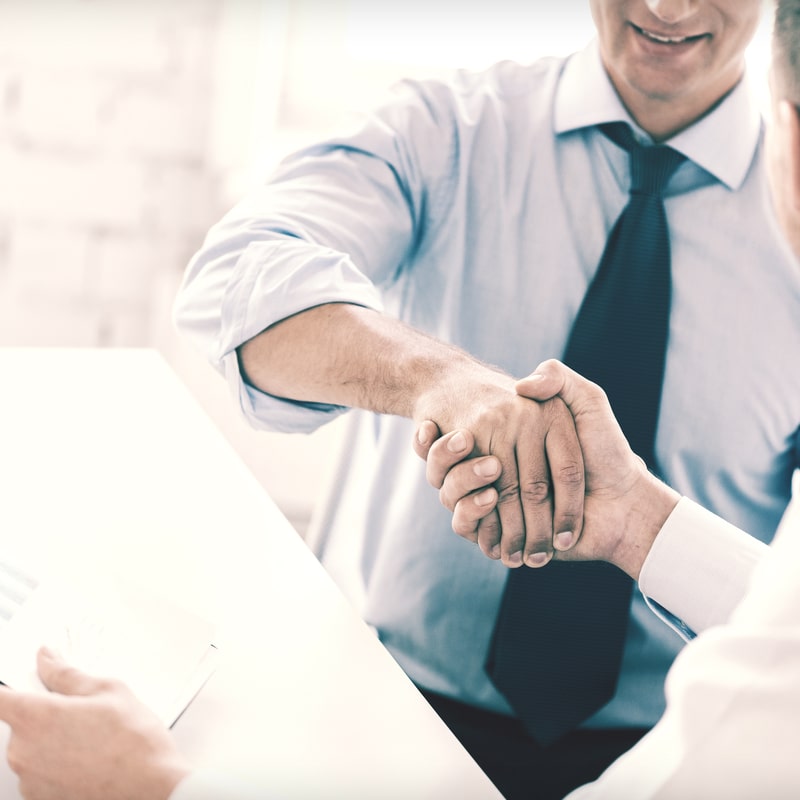 Work with venture capitalists
Although most venture capitalists would prefer to take a punt on more experienced business owners rather than start up entrepreneurs, if you've got the right pitch you might well land the right VC. If you've got a business plan that shows your cash flow has great potential then you might be worth a shot. What have you go to lose?
Venture capitalists will offer you their expertise and professional advice but be prepared for them also to have quite a large say in your business, if they feel you can be making more money in a different direction. Showing how your business can create a lot of capital in a short amount of time is often a key consideration for a VC. Just don't expect this to be a long term relationship however, it could be a successful and lucrative way to raise money for a business.
Key takeaway
The main take away from the five funding methods mentioned above is that if you've got a solid business plan that you believe in then fight tooth and nail to get the finances you deserve. Be creative, be humble but most of all be brave. There are people out there who will invest in you and your startup, it's up to you to tell them why you're worth the risk.
30th March 2021