We believe that when you are looking for the best way to find a business partner, there is actually only one – and that is to talk to us at StartHawk! Our platform is the ideal place to find a co-founder with a vision that matches yours, someone who will prove to be the perfect business partner for you.
The relationship you create with a new partner in your business will be fundamental to its success. It is, therefore, essential that you find the right person – and that search is not always easy.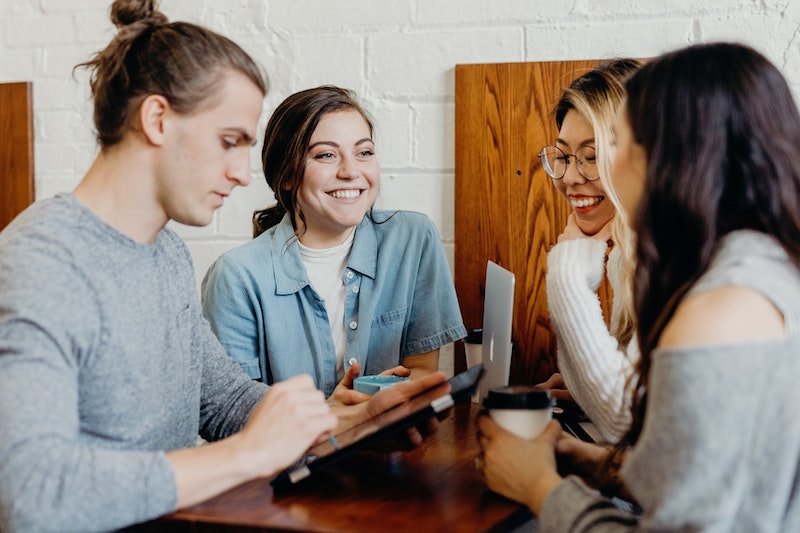 However, we believe there are several steps that you can follow when you are in the process of searching for someone to come into your business and work alongside you as it grows under your leadership.
1/ Define exactly what you are looking for Your search for a business partner will be much less demanding once you define precisely what your expectations are. Before you commence the search process, ensure you are very clear on this.
Do you expect the person in question to be a silent partner, or will you want them to perform a hands-on role with day-to-day involvement in the business?
Formulating a detailed description of their function will have two benefits. It will clarify in your own mind what your expectations are, and it will make it far easier for you to identify people who fit the template you have created – and those who do not.
2/ Ask friends and colleagues Unless you have deliberately cut yourself off from society, you will inevitably know a substantial number of people in a social and professional context. Let them know you are looking for a business partner and ask if they know any suitable candidates – you might be surprised by the results.
Many successful business arrangements had their origins in casual conversations at a family party or a night out with friends. Many more have come from networking meetings or other professional gatherings – or from more formal requests for assistance on social media platforms such as LinkedIn and Facebook.
So let people know that you are looking for a business partner. You may be surprised how willing they are to help out, to search through their contacts and to rack their brains to come up with suggestions.
An extra benefit is that the better your acquaintances know you, the more qualified they will be to judge the suitability of any potential match with one of their contacts.
3/ Ask the right questions Once you are introduced to an individual who appears to meet all the criteria you have identified in a business partner, it's important that you find out from them everything you need to know about their suitability for the position.
It doesn't matter whether your meeting takes place in person or over a video call – though many people still prefer the extra dimension of mutual understanding you can reach in a face-to-face setting.
What is important is the information you glean from your conversation. There are two sorts of questions you should ask:
Situational: Questions that ask the recipient to describe their behaviour in a particular scenario are particularly valuable. By asking for an example of successful leadership, or a response to adversity, or a description of a time when they had to move swiftly to meet a business challenge, can tell you a great deal.

Values-based: Working in partnership with someone who does not share your values can be highly problematic. So ask a potential partner how they would respond if, for instance, you found your business was working in a legally grey area, or you had cash-flow issues one month that left you unable to cover payroll. If their stance in such situations is diametrically different to yours, it is unlikely they share your values and are, therefore, unsuitable as a partner.
This is a crucial phase in your search for a business partner. You are entitled to expect that such an individual is trustworthy, financially prudent and has skills complementary to yours that will enhance the way your business operates. It is also reasonable to anticipate a passion for your customer proposition and a willingness to go the extra mile to ensure it appeals to your market.
But it is equally essential that you find yourself on the same page as individuals who can quickly know, like and trust each other.
4/ Try before you buy Even when you meet a person who appears to tick all the boxes on your mental check-list as a potential business partner, you may need an extra level of reassurance that they are the right individual for your organisation.
In such circumstances, it may not be unreasonable to suggest that they join your business on a no-obligation trial basis for a short period. That way, both you and your new business partner can be certain the relationship is going to be productive before making it permanent.
5/ Research your sector Spend some time looking into other businesses that operate in the same sphere as you. If you find a company that has strong echoes of the way you operate, take a long look at their leadership.
As long as you do not work in an ultra-competitive, cut-throat sector, it may be perfectly appropriate to approach them directly and ask how they put their executive team together, and how the partners found each other. Most business leaders can remember when they were at that stage in their journey and should be happy to share their experiences.
From that you can build a picture of the type of individual you are looking for, and should be able to identify them more quickly and easily.
Of course, the best advice we can give when it comes to finding a business partner is to work with StartHawk. With our help, you will find a rich choice of potential partners who can help to get your business idea off the ground.
13th July 2021