Selecting the right Chief Technology Officer is one of the most important decisions you will have to make when launching a new business. There are several crucial considerations when you are considering how to find a CTO for your startup.
Because if you make the wrong choice at this early stage in your business journey, it could set your development back drastically. It could even be fatal to your chances of reaching the market place at all.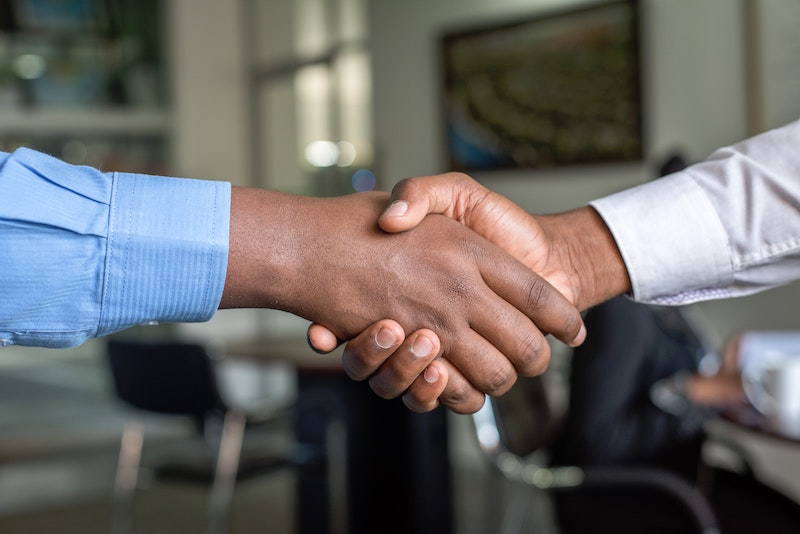 A CTO will play a central role in your product development and delivery, as well as the smooth day-to-day operation and strategic growth of your startup. So if you are wondering how to find a CTO for a startup, we suggest you take the following crucial steps.
1/ Work out exactly what you are looking for from a CTO
The scope of a CTO's role will vary considerably depending on the size of a business and the nature of its operations. If you have a large team, and the process by which you sell your products does not require a great deal of technical expertise, the person you seek may not need to play a central role in your day-to-day routine.
On the other hand, if you are a one-man band with no technological insight and you plan to build a complex ecommerce platform, you will require the hands-on assistance of an operator steeped in a wide variety of tech-focused experience. Sit down with your team and work out precisely what your requirements are. Assess how many of those requirements can be covered comfortably by your existing personnel. Only then can you formulate a detailed job description for your company's CTO that matches perfectly with the role you expect the chosen candidate to perform.
2/ Look in the right places
There are many locations and contexts where you will be able to meet, network with and get to know the type of individual who may be the ideal fit for your startup. Be prepared to attend exhibitions, conferences, summits and other events where tech-minded individuals gather. Ask around your network and you should soon be pointed in the direction of such events – you may also get insight and advice as to the sort of person who might be ideal for your business.
It may even be worth hiring a technical advisor on a short-term basis who can help you to identify the right person to appoint. Quite simply, don't be afraid of asking far and wide for both general and technical advice, or of meeting a host of people who may be able to help you to make the right appointment.
3/ Research companies similar to yours
The most seamless transition into your business could be made by an individual who has experience of tech-focused roles in your sector.
So look around your competitors, or companies of similar size to yours. You may uncover people who have experience of working at or just below CTO level who could be amenable to an approach to switch to your company.
It could be that they are looking to make that step up, but are unlikely to get the opportunity in their current position. LinkedIn is the obvious location to source and research such potential talent. You should also be able to find out just how closely their experience matches the scope of the work you need them to perform for you.
4/ Be ready to sell yourself and your company
The more attractive a potential CTO looks to you, the more likely it is that they are in demand. In such circumstances, the recruitment process is a two-way street. You may be convinced, indeed you should be, that the company you represent and the products and services it brings to market are irresistibly compelling. However, it is still essential that you formulate a strategy that enables you effectively to market yourself and your business in a way that persuades a potential CTO to join you. Be ready to explain what your company's values and mission are, and how joining such an organisation will help the new arrival to achieve their own personal and professional goals.
It's also important that you identify in advance the traits you are looking for in a CTO. These may be summarised as follows:
i) Relevant experience: Make sure any potential CTO is familiar with the landscape you are looking to explore. It would be illogical to hire someone steeped in multi-nationals if you are launching an SME. Likewise, if you are building an app, identify exactly which software languages you will be using and ensure your potential CTO is fluent in them.
ii) Technical expertise: Ask would-be recruits to supply you with examples of the work they have completed in the past. Get these checked out by an independent third party who you trust to deliver an honest evaluation of the projects that have been steered to fruition by your candidate. Ultimately, your CTO – and your business – will be judged on their technological excellence.
iii) Buy-in: Any recruit to your team should be committed to, and passionate about, the products you plan to take to market. This is particularly pertinent when it comes to the individual who will be responsible for the technical development of those products. If their enthusiasm for your vision is half-hearted, the work they deliver may be similarly underwhelming.
iv) Personality fit: As you develop products, you will be working very closely with the CTO. The better you get on personally with the individual concerned, the more chance you have of success. In any business context, it is important to know, like and trust the person you are dealing with; this is particularly so when it comes to someone as closely tied to your product development and business expansion as your technical lead.
v) Leadership experience: Part of your future planning should include the ambition to scale your team. This will include the people charged with the technological side of your business. Does the person you are considering for the CTO role have experience of leading a growing team successfully? It is worth spending some time speaking to people who have worked under them in the past.
At StartHawk, we specialise in introducing business leaders to individuals with specific skill sets – such as CTOs. Check out our potential co-founders to see if there is a match for what you are looking for.
2nd July 2021