If you have an ambition to work in technology, you may be wondering how to get into the tech industry. Such is the allure of working in tech in this exciting digital age that you may even be wondering how to get into the tech industry despite having no experience in the sector.
Encouragingly, the tech industry is a very broad church. It covers an enormous range of specialisms and skill sets – and there are a huge number of ways to access it.
Equally positively, the demand for tech professionals is enormous. A leading think tank, the Learning & Work Institute, warned in March 2021 that the UK is facing a digital skills shortage "disaster". Fewer GCSE pupils are studying IT-related subjects, while the demand for skills in AI, robotics and the cloud is soaring.
Do you need a Computer Science degree?
The emphatic answer here is, No. Traditionally, such a qualification was seen as essential if you had your sights set on a career in technology. However, many employers will now consider candidates with qualifications in a broad range of subjects. Of course, it will still work in your favour if you specialise in a field closely associated with IT – science, technology, engineering or mathematics – but the door is not necessarily closed if your study took you in alternative directions.
A wide range of qualifications is now available in management with a tech flavour, as are technical and vocational certificates in areas such as engineering, IT, programming and cyber-security.
Do you have to work purely in technology?
Again, the answer is no. We live in a digital age where there can be a significant technological element to working in any industry. Even if you want to work in an area like the law, retail or manufacturing, there will be opportunities for people who enjoy the tech arena. Technology consultants, web designers, IT support analysts and programmers can find a host of roles in industries that did not traditionally seek out and value tech expertise.
What skills are graduate IT employers looking for?
Even if you have a technological qualification, there will be other ways in which you can shine to maximise your appeal to employers. Technology-focused roles can be extraordinarily varied depending on the context, role and industry you enter. However, there is an increasing focus on "soft skills". In many areas, your technical capability will be taken for granted; what makes you stand out is your ability to work well in a team, communicate effectively and build positive relationships with clients and senior internal stakeholders.
What are my prospects if I have never worked in tech?
If you are looking to make a career change and find the lure of technological roles irresistible, you may be concerned that a CV without a single tech role on it will work strongly against you.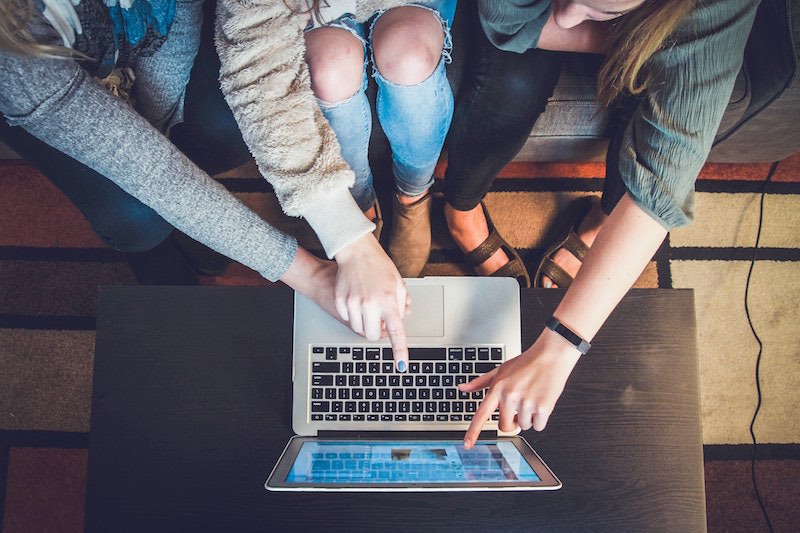 In fact, there are plenty of ways in which you can reinvent yourself as someone who can help to plug the skills gap we referred to above:
i) Re-examine your experience: You may be surprised at how much tech-related work you have done without even realising it. This new-found appetite for tech work may have been kindled by a long-forgotten aspect of a previous role that can now be parlayed into relevant experience.
ii) Learn fast: Speak to people who work in the tech industry and can tell you what the overall landscape is like and what the day-to-day world of tech entails. Read tech publications and trade journals to expand your knowledge.
iii) Get networking: Most jobs are obtained through networking, so start to visit – either in person or virtually – meetings and events where tech people get together. You may be surprised how quickly and how much you learn about the experience of working in tech, and how fast your network of contacts expands. You will also be well placed to hear about new opportunities that become available.
iv) Find a mentor: Many people in senior roles in any industry are only too pleased to share the benefit of their experience. A senior tech expert can give you suggestions as to your next steps, as well as specific advice on tech questions and hints as to how they progressed in their chosen field, which could become useful to you too.
v) Use online tools: There are an enormous number of freely available online resources that you can use to make yourself considerably more adept at tech. Seek out sources of advice, tutorials and hands-on experience that broaden your knowledge and give you the confidence to continue learning more.
vi) Start a tech project: Nothing beats hands-on experience, so summon up the courage to take on your own technological task. It may be as simple as coding and building a website that you can use as your home base from which to explore the digital world. The experience will be valuable, but you will also conclude the process with a piece of work that you can share with prospective employers.
Whether you are a student looking to break into tech, a graduate seeking a first place of work or an experienced worker keen to switch into the technological space, there are plenty of opportunities waiting for you.
If you can ally your knowledge to a dash of determination and self-belief, you will be able to make your tech-focused dreams come true – no matter where you were when you first dreamed them.
Ultimately, there are a host of different ways that can lead you into the tech industry. One is to register with StartHawk.
Start working with us and you will soon find out if your existing skills, and your growing expertise in the technological space, could lead to an introduction to a potential business partner with complementary experience – and a bright future for you.
15th July 2021